How AI & 5G Are Connected?
It's no secret that AI is being put to use in all sorts of fields and businesses. Companies can use it to learn more about their clientele, to streamline internal operations, and enhance critical components like their supply chain.
Since 5G is so much more potent than its forerunner 4G, it shouldn't come as much of a surprise that it's become the Swiss army knife of connectivity, able to serve users in the metaverse with real-time virtual reality while also connecting millions of IoT devices.
The Interaction Between AI And 5G
The power of 5G comes at the expense of complexity, which is best managed by artificial intelligence. AI orchestrates 5G servers in an operator's network, can optimally allocate spectrum and optimize it for each device's latency, bandwidth, and reliability, and can detect network intrusion.
Even more fascinating is how AI reaches new heights within industry 4.0, as 5G enables it to connect every person, tool, and machine. Using a wireless 5G camera, for instance, you can control a robot arm, pilot robots in warehouses, and even measure the performance of each hand-carried tool in a car manufacturer's supply chain.
AI + 5G = Future Innovation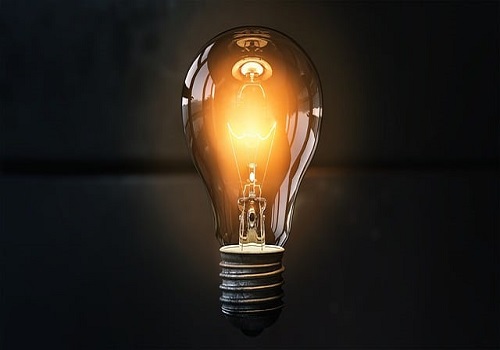 Fifth Generation(5G) mobile networks and artificial intelligence (AI) are complementary technologies that will power future innovations. The connected, intelligent edge is undergoing a transformation in response to the growing importance of on-device intelligence; this is essential for fully realizing the benefits of the 5G future. AI progress can boost 5G system performance and efficiency, and the proliferation of 5G-connected devices can fuel distributed intelligence through further advances in AI learning and inference.
To effectively scale intelligence, AI processing needs to occur closer to the end users on devices like smartphones, cars, laptops, or XR glasses. As data is processed closer to the user, system efficiency, privacy, performance, and customization all significantly boost. As on-device AI continues to grow, we expect the edge cloud, linked by a high-bandwidth, low-latency 5G connection, to play an increasingly important and complementary role, boosting the system's processing capability and bringing forth new capabilities.
AI & ML For Network Segmentation
Most resources need to be more utilized and optimized for high-bandwidth and low-latency scenarios in today's wireless networks due to the current implementation of a one-size-fits-all approach. There may be more effective ways to handle applications with varying needs than a static allocation of network resources. In network slicing, a single physical network is partitioned into multiple autonomous virtual networks, each of which can be independently controlled and orchestrated.
5G networks incorporating ML algorithms and AI can be more automated and flexible, allowing for better orchestration and more agile, on-the-fly provisioning network slices. Machine learning and artificial intelligence can create a panoramic data map of each network slice in real time by collecting data for multidimensional analysis in the following ways:
User subscription,

Quality of service (QoS),

Network performance,

Events and logs
Benefits of Leveraging AI & ML in 5G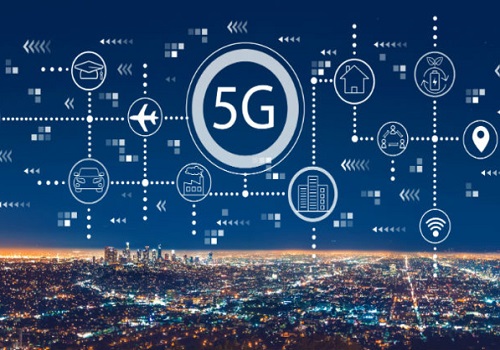 More innovative wireless networks will be developed as ML and AI matures in the industry over the next few years. Users' mobility and usage patterns, as well as the network topology, design, and propagation models, will make 5G a challenging technology. With the proliferation of IoT devices, machine learning and artificial intelligence will assist wireless operators with deploying, operating, and managing 5G networks. To facilitate the transition from network management to service management, 5G systems will incorporate ML and AI to bolster their intelligence. Several use cases involving wireless operators can benefit from the application of ML and AI to move them away from a human management model and toward self-driven automatic management, which in turn will transform the network operations and maintenance processes.
Integrating ML, AI, and 5G has many potential benefits. Each is designed for quick data sensing and processing in low-latency scenarios. Uses like autonomous vehicles, time-sensitive industry automation, and telemedicine are examples of this. Extremely low latency and ten times the speed of 4G are hallmarks of 5G's network infrastructure. However, a paradigm shift from the current centralized and virtualized cloud-based AI towards a distributed AI architecture where the decision-making intelligence is closer to the edge of 5G networks is required to achieve even lower latencies, to enable event-driven analysis, real-time processing, and decision making.
It has been shown that AI and 5G can work together effectively. One benefit is that it allows businesses to operate at fuller efficiency and potential.
The future game-changing technologies are currently being led by artificial intelligence and 5G. As previously mentioned, businesses can achieve unimaginable levels of efficiency and output by combining 5G network connectivity with artificial intelligence. While the combined might of these technologies has yet to reach our doorsteps, the widespread deployment of the exciting possibilities offered by 5G is not far off.
Schedule a free trial class to learn more about artificial intelligence