The demand for intelligent systems to improve efficiency and output in sectors as diverse as information technology (IT), consumer electronics (CE), banking, financial services, healthcare, manufacturing, and transportation is fueling the global AI market's expansion.
By 2030, the market for AI is predicted to be worth $1,581.70 billion, representing a compound annual growth rate (CAGR) of 38.0% from 2021 to 2030.
Our relationships with the world around us may change in light of the advances in artificial intelligence. Artificial intelligence (AI) is becoming increasingly common in India due to the rapid development of new technologies, allowing machines to be programmed to act autonomously in specific contexts.
AI is the ability of a digital computer or computer-controlled robot to perform tasks commonly associated with intelligent beings. The term is frequently applied to the project of developing systems with human-like cognitive processes, such as the ability to reason, discover meaning, generalise, or learn from past experience. Since the development of the digital computer in the 1940s, it has been demonstrated that computers can be programmed to perform extremely complex tasks with great proficiency, such as discovering proofs for mathematical theorems or playing chess. Despite ongoing advances in computer processing speed and memory capacity, no programmes can yet match human flexibility across broader domains or in tasks requiring extensive everyday knowledge. On the other hand, some programmes have surpassed the performance levels of human experts and professionals in performing specific tasks, so artificial intelligence in this limited sense can be found in applications ranging from medical diagnosis to computer search engines to voice or handwriting recognition.
Schedule a free trial class to learn more about artificial intelligence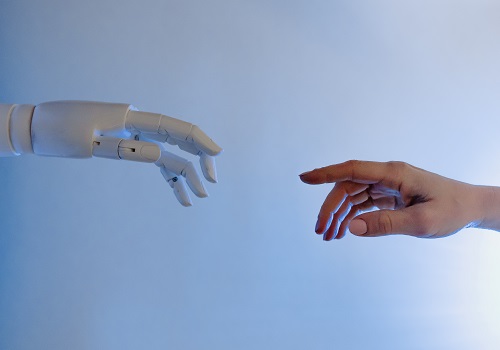 Artificial intelligence is still in its infancy in India, but it is increasingly being used to create innovative answers to complex problems in all sectors of the economy. Self-improving algorithms, machine learning, big data, and pattern recognition are some emerging technologies that fall under the umbrella of artificial intelligence.
By the decade's end, this powerful tool would be commonplace in almost every field in India, speeding up and simplifying routine work. Online artificial intelligence courses are becoming increasingly popular in India due to recent advancements in the area.
Finance And Artificial Intelligence
How effective is Artificial Intelligence at generating revenue? According to some AI-driven strategies, robots are unlikely to take over humans anytime soon.
In August 2018, Aberdeen Standard Investments' quantitative team launched a $10 million Artificial Intelligence Global Equity Fund, betting that an algorithm could be better than a human manager at figuring out the complex world of a factor. A year later, the fund had underperformed the stock market's impressive rally, with assets increasing by only 8%. Investors claim they will only commit funds once they see a longer track record.
Robotics And AI Are Going To Make Everything Easier
Textbooks are digitized using AI, early-stage virtual tutors supplement human instructors, and a facial analysis system detects which students are having difficulty or are bored so that the learning environment can be adjusted accordingly. Tasks that are tedious and time-consuming but necessary, such as taking attendance and grading papers, can be automated with the help of applications like text translation systems and real-time message-to-speech.
The Use of AI Facilitates Around-the-clock for Support For Customers
Suppose chatbots were to be built into India's digital infrastructure or made available through the country's interactive voice response system (IVRS). In that case, they could have a profound impact on the country's education system, which serves a population of over 1.3 billion people.
There are currently thousands of chatbots in use, all to make human-performed tasks more efficient. The use of chatbots in customer service and other business functions has recently become widespread. Without any human intervention, chatbots can answer customer questions and solve issues. Artificial intelligence has made a breakthrough with this innovation, and it is now ubiquitous in various types of software.
Artificial Intelligence In Healthcare Industry
India is a vast country, and primary healthcare services have yet to reach all nooks and crannies. With an aging infrastructure and fewer doctors per thousand citizens, the government faces challenges in providing quality healthcare to its citizens.
Artificial intelligence is expected to assist India in providing much better healthcare. AI could help detect fatal diseases like cancer and ensure preventive rather than reactive care by efficiently using algorithms and data. Using AI as a tool, the government will address issues such as affordability and accessibility.
On the other hand, tech behemoths such as Microsoft are collaborating with startups and reputable healthcare organizations to provide AI-based products such as the 3Nethra, which can check and detect eye issues. Such organizations can improve the efficiency of healthcare services.
Schedule a free trial class to learn more about artificial intelligence
Computers With AI in Our Living Room
Without even realizing it, we use technology based on artificial intelligence every day. OkGoogle, ALEXA, and Cortana are just a few examples of popular voice-activated search and assistance tools.
For voice recognition, these intelligent assistants employ machine learning and artificial intelligence that helps in identifying which voice belongs to whom. They get smarter in response to user input, making them more useful. Additionally, you can utilize this intelligent help to carry out several tasks, like playing a song, asking a question, and making an online purchase.
Emerging Career Opportunities in The Field of AI
As artificial intelligence and machine learning continue to advance, new career opportunities have opened up. The global AI market was close to $ 59.67 billion in 2021, and it is anticipated to increase at a CAGR of 39.4% to reach close to $ 422.37 billion by 2028. 
According to the International Data Corporation, India's artificial intelligence (AI) market is expected to grow at a CAGR of 20.2%, from $3.1 billion in 2020 to $ 7.8 billion by 2025. (IDC).
Improving one's skill set is crucial if India is to become an artificial intelligence powerhouse.
The first steps toward preparing India for the expanding AI space and adapting to it, and to taking advantage of the economic benefits that AI can bring to India, are training and events that prepare professionals and graduates for work in the field of emerging technologies like AI, Data, Cloud, Robotics, and the Metaverse.
Soon, Artificial Intelligence (AI) will trump all other technologies and have far-reaching consequences for all aspects of human life. Particularly, AI/ML (machine learning) will affect the administration of communication networks, a crucial component of modern society. Many businesses are investigating the benefits of implementing AI and ML in the ICT industry.
As AI and ML discover new areas of potential application, businesses have witnessed a massive unraveling of the phenomenon in recent years. For instance, researchers have begun utilizing Machine Learning to understand the latest worldwide pandemic better.
When discussing the full breadth of AI and ML in India, its medical sector applications, such as monitoring the spread of the virus through contact tracing and analytics for a cure, must be acknowledged. As the country's economy continues to suffer, experts believe that demand for professionals skilled in artificial intelligence and machine learning will increase. This bodes well for the development of Machine Learning and AI in India.
Schedule a free trial class to learn more about artificial intelligence