What is STEM Education –
Why is it Important for Kids?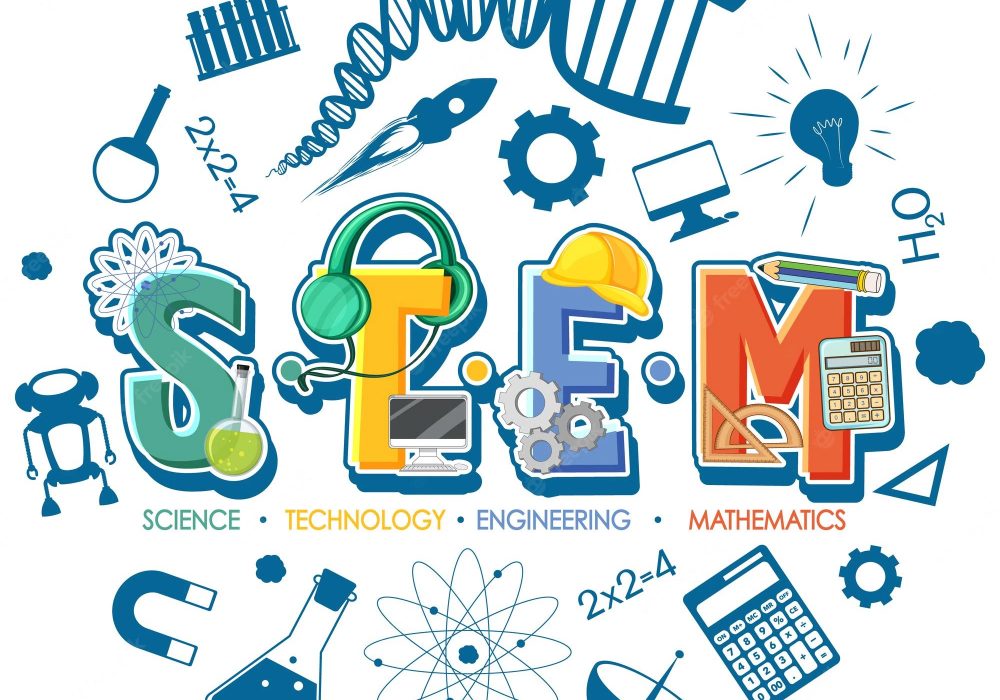 Quality education is, without a doubt, one of the most potent pillars that contribute to an individual's growth and success. But what variables contribute to education being "worth pursuing"?
Seymour Papert once quoted. " The role of the teacher is to create the conditions for invention rather than provide ready-made knowledge."
This is precisely what STEM education focuses on!
 What Is STEM Education?
STEM" stands for Science, Technology, Engineering, Mathematics
STEM education extends well beyond the classroom. It equips us with abilities that regulate our thought processes and actions. Education in the STEM fields—science, technology, engineering, and mathematics—helps us address the world's most pressing problems.
All of these courses aim to prepare students to apply what they have learned in actual settings. Therefore, it fosters interdisciplinary learning and skill building and prepares students for fulfilling professional lives.
This blog will be an accessible introduction to STEM education for those unfamiliar with the field but who recognize its significance in fostering student achievement.
The students learn to apply what they have learned in the classroom to real-world problems by engaging in creative problem-solving strategies such as brainstorming and conducting independent research. The best way to get students involved in STEM is through project-based learning (PBL), where they are given real-world tasks.
As an extension to STEM, Technical Vocational Education and Training (TVET) can also be implemented for skill development & creating self-employment opportunities for the learners.
Benefits of STEM Education for Kids: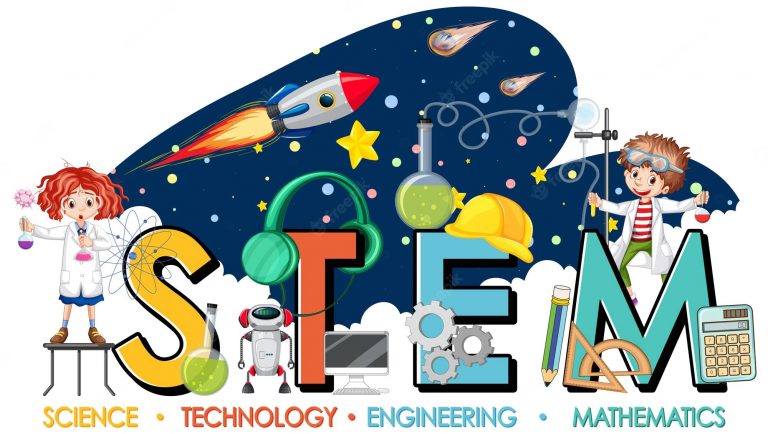 1. Enhances inventiveness:
We've all heard the expression "thinking beyond the box," right? Creativity, after all, is the epicenter of STEM education. STEM students are encouraged to think creatively and to take an interdisciplinary approach to tackle challenging problems.
For instance, a teacher may instruct engineering students to prepare an "L-shaped" wooden tool in the lab. Students may approach the teachers for references at this point. In addition, they may go to a carpenter to learn about the process of making the tool, such as –
Gaining knowledge of various materials

Selecting the Best Material

Taking part in the project

Angle cutting and filing

Completing the task
 Students are allowed to investigate their options in this manner.
 RESEARCHING + THINKING + APPLYING = CREATING
    2. Improves team cooperation:
Teams are frequently expected to solve and accomplish multifaceted challenges in the actual world and the business. As a result, STEM education promotes collaboration and teamwork in its curriculum to educate children on the value of communication and leadership in attaining common goals.
    3. Improves communication abilities:
Communication abilities are among the most critical life skills. The ability to debate and express complex concepts to others while also learning from one another will be critical to a child's development as they grow older. Group activities in STEM enhance interpersonal skills such as active listening and open-mindedness and the ability to provide and receive constructive feedback.
    4. Enhances critical thinking abilities:
STEM education materials are designed to encourage children to think critically. The process of actively conceiving, applying, analyzing, and evaluating information through observation, experience, reflection, reasoning, or communication is known as critical thinking. As a result, students will be encouraged to answer questions or solve issues based on active engagement with the material to understand the issue and solve it using reasoning rather than memory. These scenarios better represent what is expected of students in the job; having such experiences early in their education will better prepare them for their futures.
    5. Increases curiosity:
STEM gives youngsters the confidence to ask "why" and "how" questions. STEM will allow kids to use their minds to develop inventive solutions. Curiosity drives students to invest in their education and is the driving force behind creativity and discovery.
    6. Enhances cognitive abilities:
Cognitive skills are brain-based abilities that help us think, read, and learn. It can be trained and strengthened through training, much like a muscle. In primary school, pupils can grow and increase their cognitive skills while learning the fundamentals of coding and engineering. This method will help children enhance their cognitive capacities and improve the speed and quality of their problem-solving abilities.
    7. Improves social and emotional learning (SEL):
Social-emotional qualities bring about happiness and achievement in life. STEM education allows youngsters to develop their self-esteem before contributing to society. Aside from personal growth, incorporating SEL practices into classroom instruction allows pupils to learn more academically.
    8. Introduces STEM careers at a young age:
According to studies, most jobs will be concentrated on STEM subjects or include STEM components. Introducing STEM to a child at a young age exposes them to a world of possibilities and cultivates the abilities required to prosper in the twenty-first century.
    9. Teaches how to take charge:
Learning is becoming a more enjoyable pastime. STEM provides curious students with the skills to tackle problems confidently and fosters a more positive attitude toward learning, increased self-confidence in students, and dispels negative biases, all of which contribute to the development of individuals who are curious, confident, and take the initiative when faced with challenges.
How is Leap Robots contributing to STEM Education?
STEM education is being implemented in countries like India, the United Kingdom, Canada, and the United States to help youngsters develop the ideal frame of mind for learning from the get-go.
It's also been seen that kids do better in school when they engage in more hands-on, active learning. This will set them up with the correct frame of mind to learn and thrive in our ever-changing world.
Leap Robots is one of several organizations striving to make a difference by providing opportunities for children to learn computer programming. Youth from all over the world can join our live coding sessions. We provide them with a clear picture of what lies ahead. We teach coding to kids of different ages.
Still trying to figure out how it operates? Sign your kids up for a free coding class today!