Leap Robots organizes and takes part in a number of events and games meant to help students make the transition from the academic environment to the world of work. We host regular kids' fairs, where young roboticists can meet and network while taking part in exciting activities and games designed to get them excited about robotics and the Internet of Things.
In order to get students pumped up, Leap Robots came up with the idea of Leap Events, which involve making technical games into enjoyable activities. Robotics games that youngsters can play with to pique their interest in STEM and raise public consciousness about the importance of such studies.
With the help of science and technology, we designed games that encourage kids to think creatively while having a great time.
The objectives of our robotics workshop is as follows :


Raising students' awareness of robotics and artificial intelligence.

to convey the significance of modern technologies to them.

To communicate ideas and knowledge about new technologies, producing impressions and involving students so that they can experience them in their minds and physically.

Introducing products and elaborating on their implementation benefits.
Leap robots work with worldwide organisations to compete in various levels of competition. Robotics enthusiasts from all over the world assemble for competitions, educational opportunities, and knowledge sharing. This gives the children the chance to develop their skills, demonstrate them to a global audience, and gain recognition, awards, and praise. The emphasis of these activities is on practical problem-solving skills.
About Upcoming HITEX Kids' Fair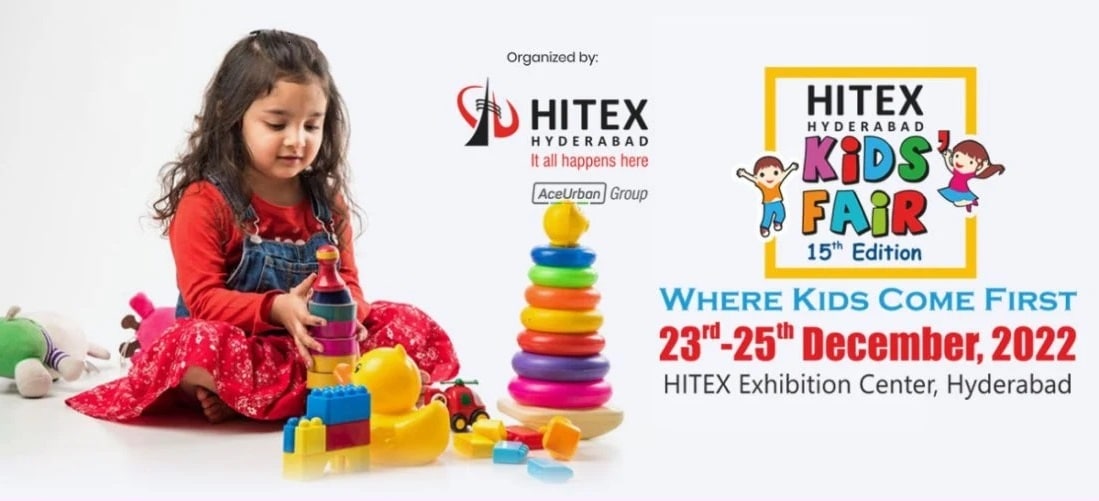 Every year, HITEX, Hyderabad hosts its signature event, the Hyderabad Kids' Fair. The event has proven to be a huge success for everyone involved, including the exhibitors, brands, sponsors, the local community, and, of course, the kids, as it is India's premier exhibition on kids' items. We have been actively participating in HITEX with our students. At the Fair, vendors display a vast array of goods and services aimed squarely at children, and the event itself serves as a one-stop shopping destination for families and educational institutions.
The Hyderabad Kids' Fair is a nonstop spectacle of games, hands-on learning, interactive workshops, exciting rides, art & crafts, role-plays, motivating competitions, prizes & presents, delicious food, and many more entertaining pursuits. The atmosphere of the Fair inspires kids to think creatively, positively, and with high regard for themselves. The focus is on kid-friendly activities, but there are also sections devoted to education, health, nutrition, sports, and even a scientific expo.